About the Winery
---
The Team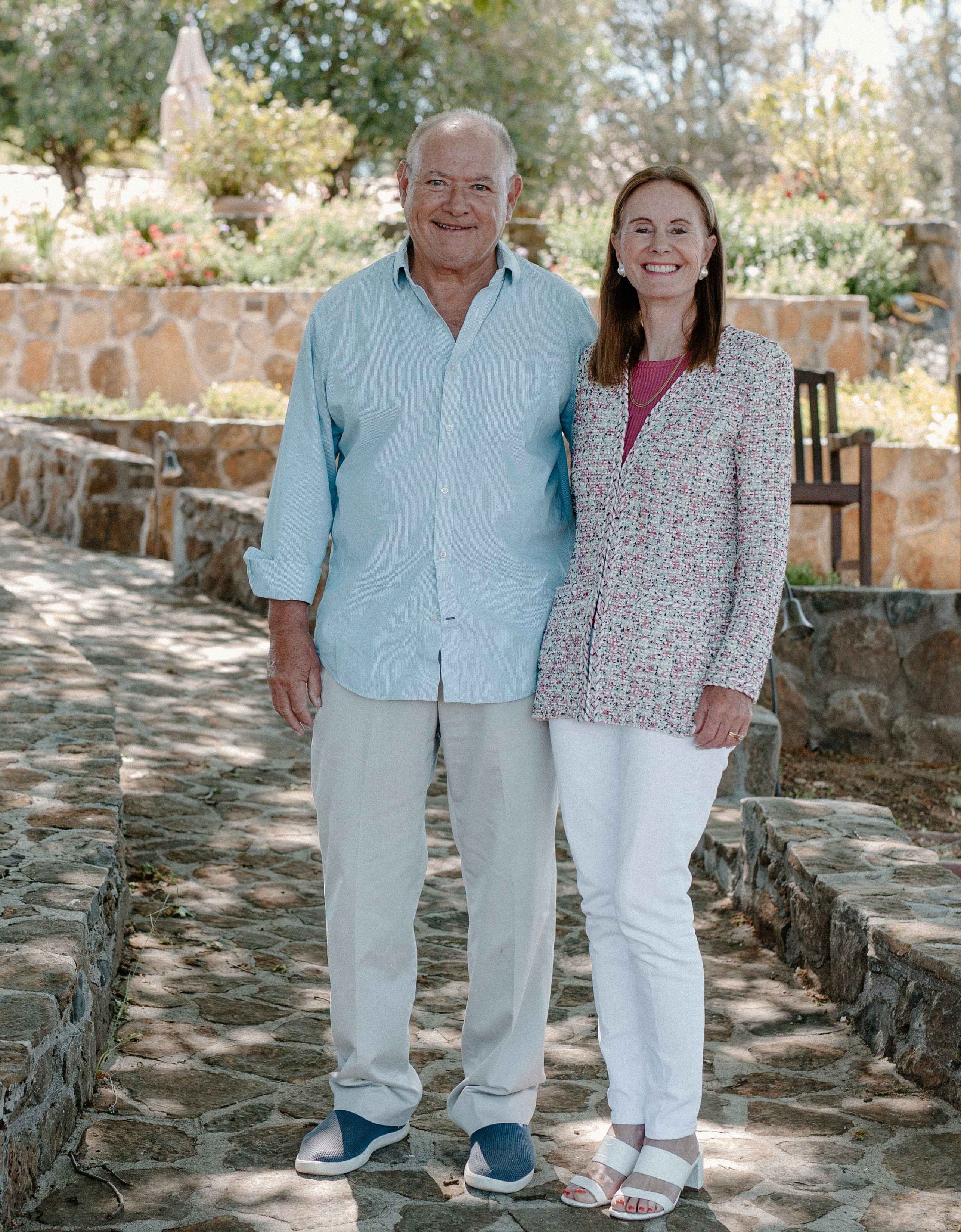 Proprietors
Fiona and Hal Barnett
Fiona was born in the UK and raised in Mexico & Canada, before meeting her husband, Hal, and moving to California. Fiona earned her undergraduate degree from Simon Fraser University while also holding her masters degree in finance. She is a certified public accountant and a licensed real estate broker. Fiona's deep appreciation and fondness for the Napa Valley, spurred her and Hal to cultivate forest atop Spring Mountain Road. She would spend the next 30+ years establishing and expanding what is now Barnett Vineyards. Her energy and deep desire to foster a familial community among guests and the Barnett team is what makes Barnett Vineyard's truly unique. Hal was born and raised in Stockton, CA and is a fifth generation Californian. He graduated from Oregon State University with a degree in business. For the next 25 years, Hal worked in real estate development before joining in managing and expanding Barnett Vineyards in 1999. Fiona and Hal raised their three beautiful daughters on the property and spend a lot of time with them and Hal's children from a previous marriage. Aside from family time, they love to play tennis, golf, ski, hike, read, cook and have fun. Fiona and Hal's favorite Barnett wine? Any 2007 Cabernet Sauvignon.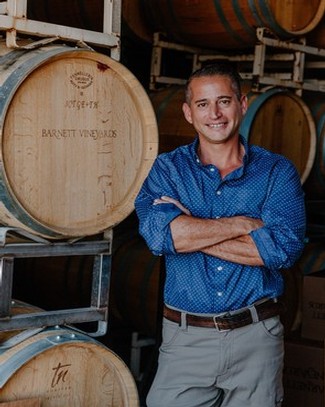 Winemaker and General Manager
David Tate
David has been the winemaker and General Manager at Barnett Vineyards for fourteen complete vintages, beginning with 2007. David has worked in the Barossa Valley, Australia; Provence, France; Canterbury, New Zealand and has traveled to every fine wine region in the world. David graduated from Brock University in 2002, with an Honors Degree in Enology and Viticulture. Prior to working with Barnett, David was the assistant winemaker at Ridge Vineyards for five years atop Montebello in the Santa Cruz Mountains. When he is not doing all things wine he is hanging out with his son Nolan and tinkering around on his vintage VW bus. His favorite wine is the one in his glass!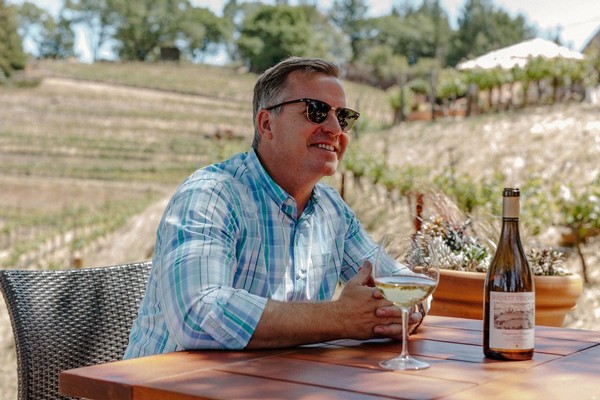 Retail Sales Director
Kevin Hague
Kevin has been with Barnett Vineyards since 2008. His passion for wine and hospitality stems from the good fortune of exploring the Napa Valley while first working in the tech industry, a love of travel, plus experience working in restaurants throughout high school and college. Off Spring Mountain, he savors dinner conversations with his family, the Chicago White Sox, myriad forms of music, and playing guitar. Favorite Barnett wine: Chardonnay Chardonnay Chardonnay.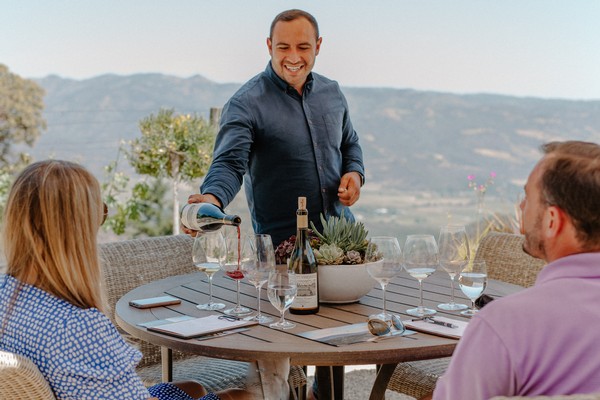 Hospitality Manager
Enrique Mora
Enrique joined the team in August of 2019. He has worked in the wine business now for 11 years. Starting while pursuing a BS in Mechanical Engineering, he found a second passion in wine. When not at the winery or doing engineering work, Enrique enjoys hiking, golfing and traveling sampling world's gastronomy. Favorite Barnett Wine: 2009 Cabernet Franc

National Sales Manager
Andy Bartee
Andy joined the Barnett Vineyards team in the spring of 2019. He has worked in the industry for 16 years, highlights include National Sales Director for Ehlers Estate, Copain, and Domaines & Estates at SGWS. When not traveling the country selling wine, Andy enjoys time with his wife Hanah and kids, cooking, playing golf, and watching movies. Fond of Rattlesnake Hill, where he asked for Hanah's hand in 2011. Favorite Barnett wine: any vintage of our Merlot!

West Coast Sales Manager
Richard Russell
"Richardonnay" came to Barnett in August of 2019. Prior to the winery, he worked as a sales representative for our California distributor partner, Wine Warehouse. When not on the road or up on the mountain, Richard enjoys playing with his young son Fitz, building furniture, and watching movies. Favorite Barnett Wine: 2016 Spring Mountain Merlot
Wine Society Manager
Kathryn Siegfried
Kathryn joined the team at Barnett in early October of 2017, having just moved to Napa from Ohio. Prior to joining us up here, she ran restaurants for her family business. Outside of managing our Wine Society, Kathryn likes to spend her days enjoying the outdoors and dancing in the kitchen with her husband and two kids. Favorite Barnett Wine: 2015 Spring Mountain Cabernet Sauvignon.
Shipping Manager
Kaitlyn Emerson
Kaitlyn joined Barnett in April 2016. She is currently on maternity leave with her second born, a beautiful baby girl. She will be returning this summer.

Accounting/Controller
Rachel Doty
Rachel is a licensed CPA in the state of California and received her Masters in Taxation from Golden Gate University. After working at PricewaterhouseCoopers in San Francisco, she relocated to Napa and found a passion for the wine industry. She joined the Barnett team in August 2020 and took over the Accounting Department. She is also an instructor at Pure Barre in Napa if you need to burn the wine calories off! Favorite Barnett Wine: 2018 Hammock Terrace

Vineyard Manager
Rodrigo Martinez
Rodrigo joined the Barnett team in August of 2020. Prior to joining our team he worked with a vineyard management company in Napa. During his free time he enjoys spending time with his wife and kids. Favorite Barnett wine: Any vintage Rattlesnake.

Cellar Master
Gerardo
Gerardo has been part of our team since June of 2007. At which point he started his time in the wine industry. Outside Barnett he enjoys time with his friends and family. Favorite Barnett wine: 2013 Rattlesnake or any vintage of Rattlesnake.
Welcome Comittee
Ziggy & Frankie
Ziggy, member of the Hague Family, and Frankie, member of the Cline clan, are thrilled to greet you and spend some time getting rubs and hugs during your tasting experience. When not "working", you will find them frolicking in the vineyards, wrestling each other, & taking naps. Favorite Barnett Wine: The leftover water.